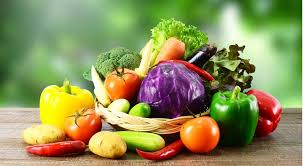 It is important for everyone to eat good amounts of fruits and vegetables every day.
Why so? It's because vegetables are nutritious and protect from several diseases such as obesity, diabetes, cancers, and heart disease.
You often have heard people offering suggestions to consume more and more vegetables. Nevertheless, according to various research results, this may not be the case!
Read this article to know what should be the number of servings of vegetables one should consume every day for enjoying maximum benefits.
Nutritional contents of vegetables: Though vegetables offer huge nutrients to the consumers every type of vegetable has a different amount of nutrients. Mostly vegetables are rich in essential vitamins, minerals, and fiber contents. Added to that, most of the vegetables have lower amounts of fat, sodium, and sugar. Even some of them have higher amounts of water content too which is good for hydration as well.
Also, most of the vegetables include good amounts of antioxidants and various crucial plant compounds which all together fight the free radicals in the bloodstream.
Servings of vegetables: Actually, the measurement of servings is differently counted in every country and it lacks any particular standard. The size of each serving tends to differ with the method of preparation and the units used for measurement.
US & Canada UK: Raw vegetables which are not leafy Half a cup/ 125 ml 2.9 oz/ 80 grams
Raw leafy vegetables One cup/ 250 ml 2.9 oz/ 80 grams
Cooked vegetables Half a cup/ 125 ml 2.9 oz/ 80 grams
Pure vegetable juice Half a cup/ 125 ml 2.9 oz/ 80 grams
On an added note, different countries use varied units for measurement.
You will be surprised to know that most of the government concerns exclude potato from the list of vegetables and include them in a similar category as rice and pasta like starchy foods.
Benefits of eating vegetables on a daily basis:
1. Helps to live longer by preventing several heart diseases: Various study results show that with vegetable enriched diet, people can live with 70% lesser risks of heart diseases.
2. Supports in losing weight: Vegetables are low in calories and contain fiber contents, thus help you remain fuller for longer.
3. Benefits of the blood sugar level: The fiber contents of vegetables make it improving insulin sensitivity and lowering blood sugar levels.
4. Reduces the risks of cancers: It's again due to the fiber contents present in vegetables.
The right way to eat vegetables!
Vegetables are available in many forms in the market and thus you can consume those in your desired way. This is why there is a huge debate on the healthiest way to consume it.
Most of the researchers and nutritionists agree that fresh vegetables are the best form to consume it. After harvesting, the fresh vegetables start losing their nutrients components and continue to do so during their storage times. Thus, the fresh vegetable exporters in India try to provide them as soon as possible to the market.